The vehicle that drives your brand
Answering more than just the how, but the why and who, keeps consumers engaged. Finding your voice. That's what great marketing strategy will accomplish. Your strategy is the vehicle that delivers the brand, or message, to your customers. If that vehicle isn't running well, your message becomes confusing. You need to establish what it is you would like to communicate about your brand – and then execute it well. Determining your strategy will dictate the creative process and how you will deliver that process.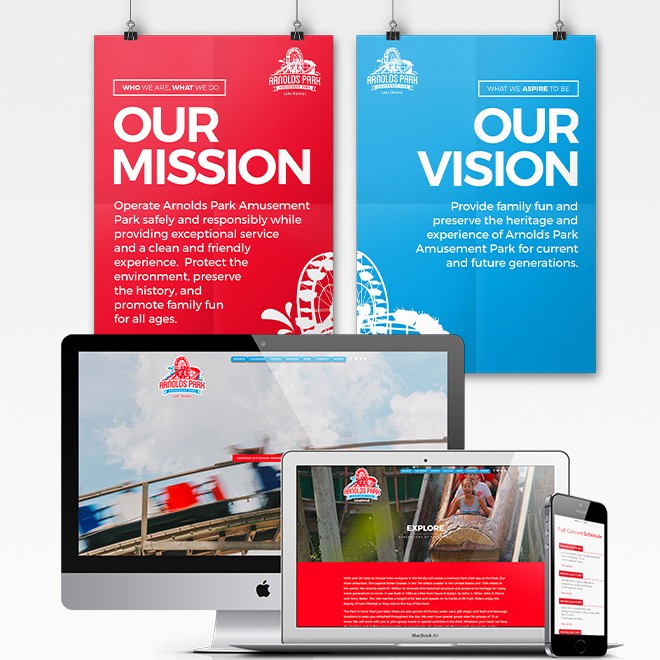 Arnolds Park Amusement Park
The Lakes Icon celebrated 125 years of history in 2014. It was time to reinvent and launch a brand that even today's children would connect with. We envisioned a brighter, bolder Park with universal appeal that didn't just rely on nostalgia, but built upon it. After talking with children in elementary school & middle school, parents and grandparents, we identified what made this Park special for all of them. We took these unique components and created a logo that exemplified these traits and unique qualities: the Legend Roller coaster, the Ferris Wheel and the fact that this Park sits on the shores of one of the world's 6 blue water glacial lakes. You will see this branding carried through the website, social media, brochures, and all signage throughout the park. What makes this Park so unique is the people and the fact that when you enter the doors, it simply takes you back in time!
logo, brand guide, website, socials, print ads, brochures, signage, video, business cards, letterhead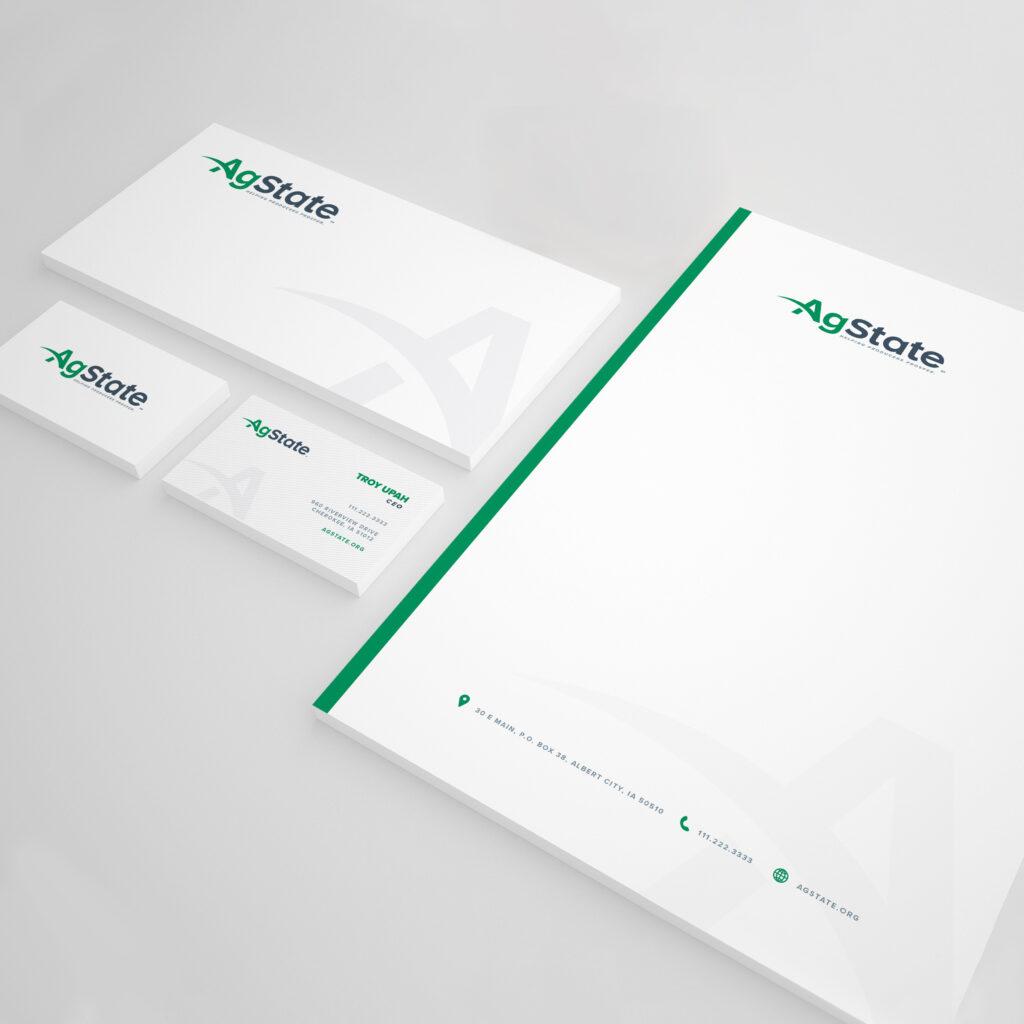 AgState
A merger brings two companies together and unifies them for one purpose. We had the opportunity to develop and launch a new company name and brand for Ag Partners and First Cooperative Association, which is now known as AgState. The development of this brand and logo required an intense understanding of not only who they were but where they were going. AgState: Helping Producers Prosper. In addition to the rebranding, we have supported them in many of the marketing elements required to execute a new brand launch.
logo, brand guide, video/tv, website socials, print ads, brochures, signage, trade show booth, business cards, letterhead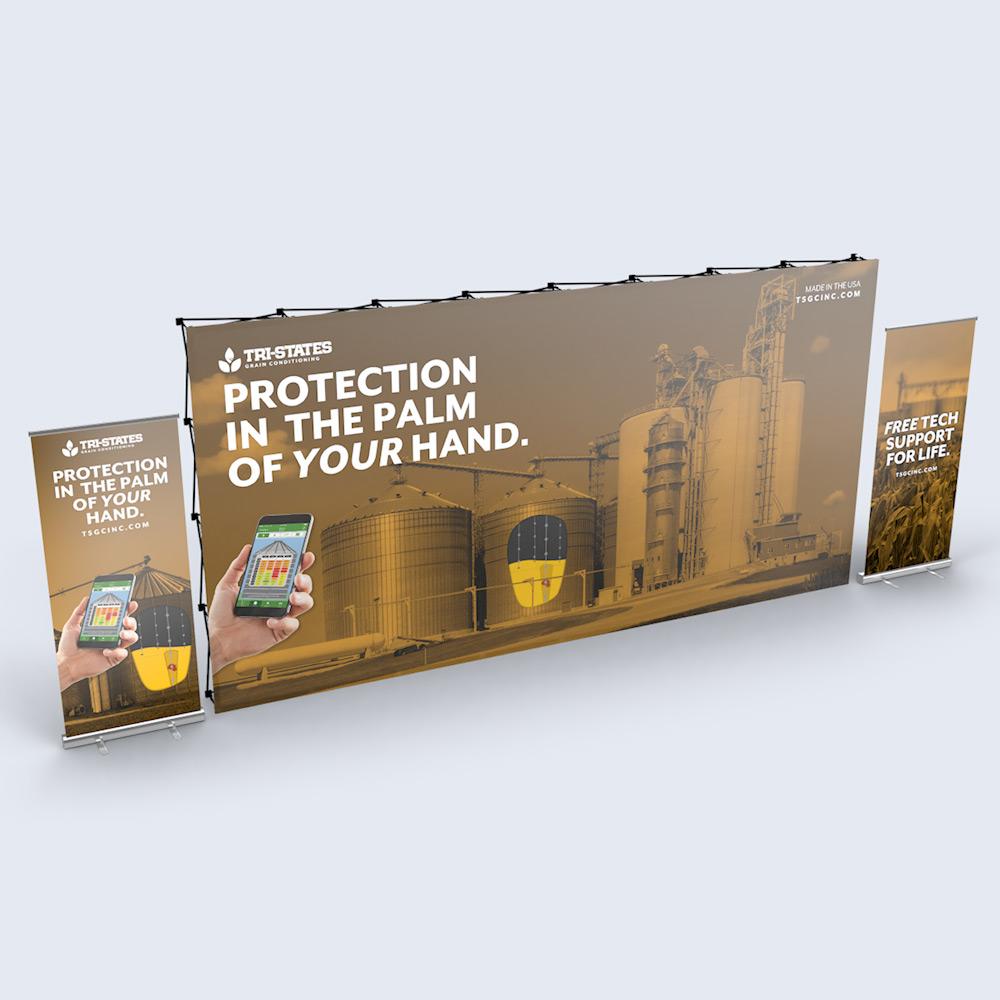 Tri-States Grain Conditioning
As the saying goes "It takes one to know one and it takes one to understand one." We have farm roots in our agency and we understand farming and farmers. We have rebranded TSGC, Inc. with an image that better aligns with farmers and focused their advertising efforts on targeting their biggest potential opportunities.
logo, brand guide, website, socials, print ads, video, brochures, trade show booth, business cards, letterhead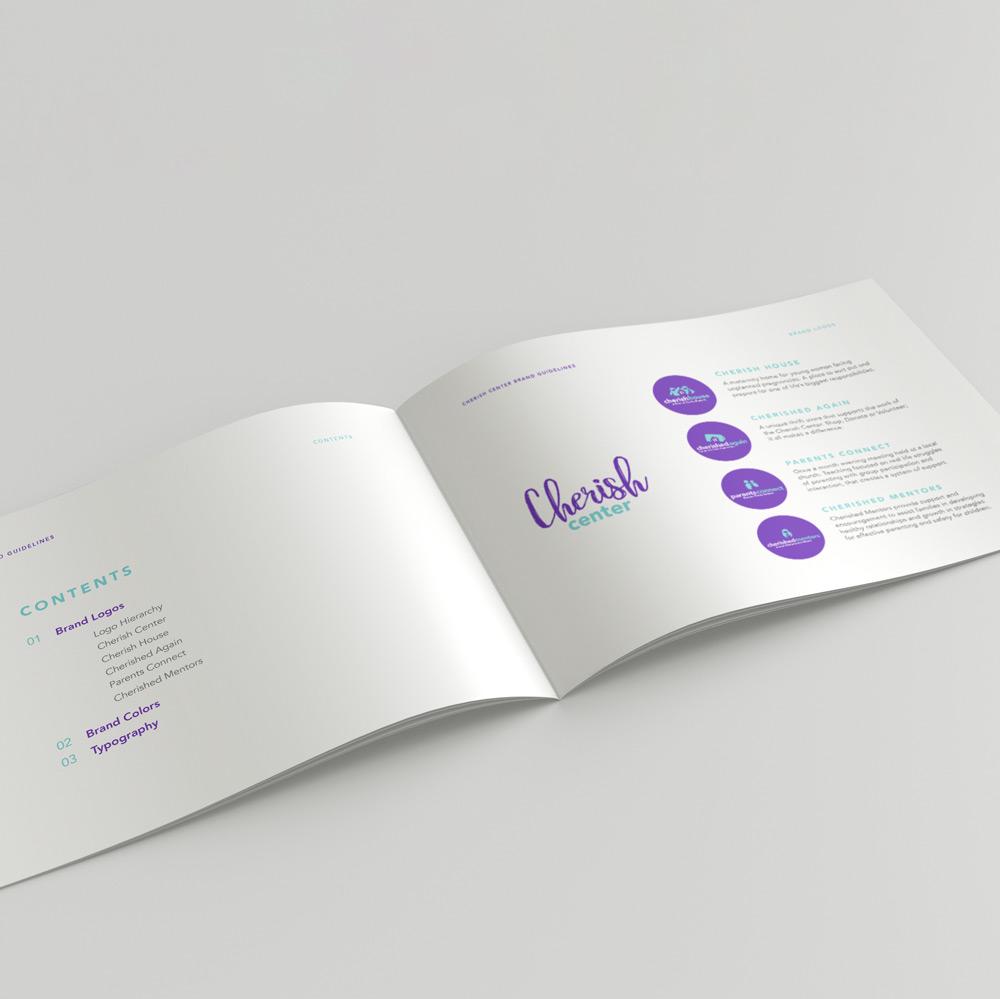 Cherish Center
This is an amazing organization that continues to thrive through a unique and genius business model. They came to us with a problem that was identified in their branding and naming structure that was holding them back from really succeeding and reaching places they wanted to go. We quickly got to work and created a unified naming hierarchy and consistent logo design that works for all their organizational arms. Through this simplified and focused rebranding, they have grown sales significantly and are successfully supporting the Cherish House.
logo, brand guide, building signage, office signage, brochure, socials, business cards, letterhead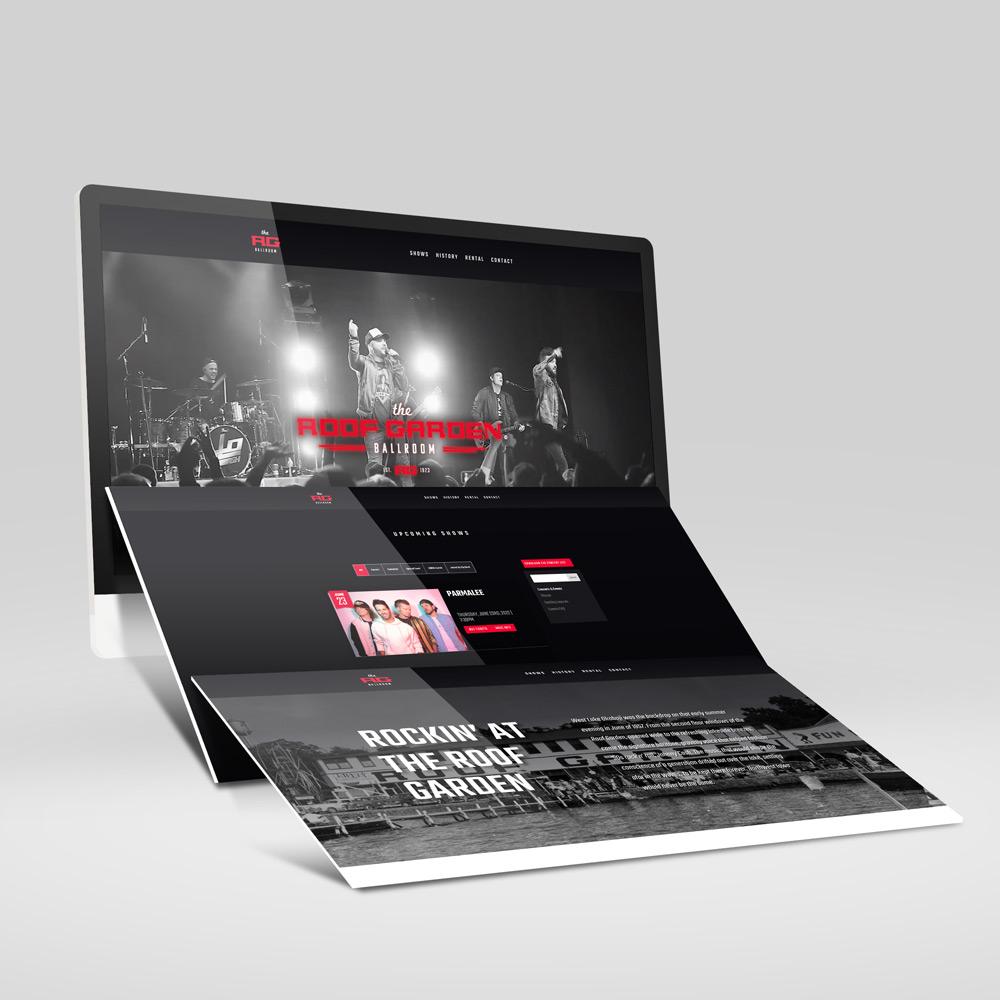 Roof Garden Ballroom
Remembering the days of the original second floor roof garden settled along the shores of West Lake Okoboji and just across from Arnolds Park Amusement Park was key to the logo design of the Roof Garden. As we heard from so many, the streets were bustling with cars, people and kids and the music rolled out from the second story windows of the Roof. It was the dance hall era. Our goal was to bring this brand to life with its rich history and when you see it, it would immediately take you back to the time when you were dancing to the tunes of Johnny Cash or Tommy James & The Shondells.
logo, brand guide, website, socials, print ads, video, signage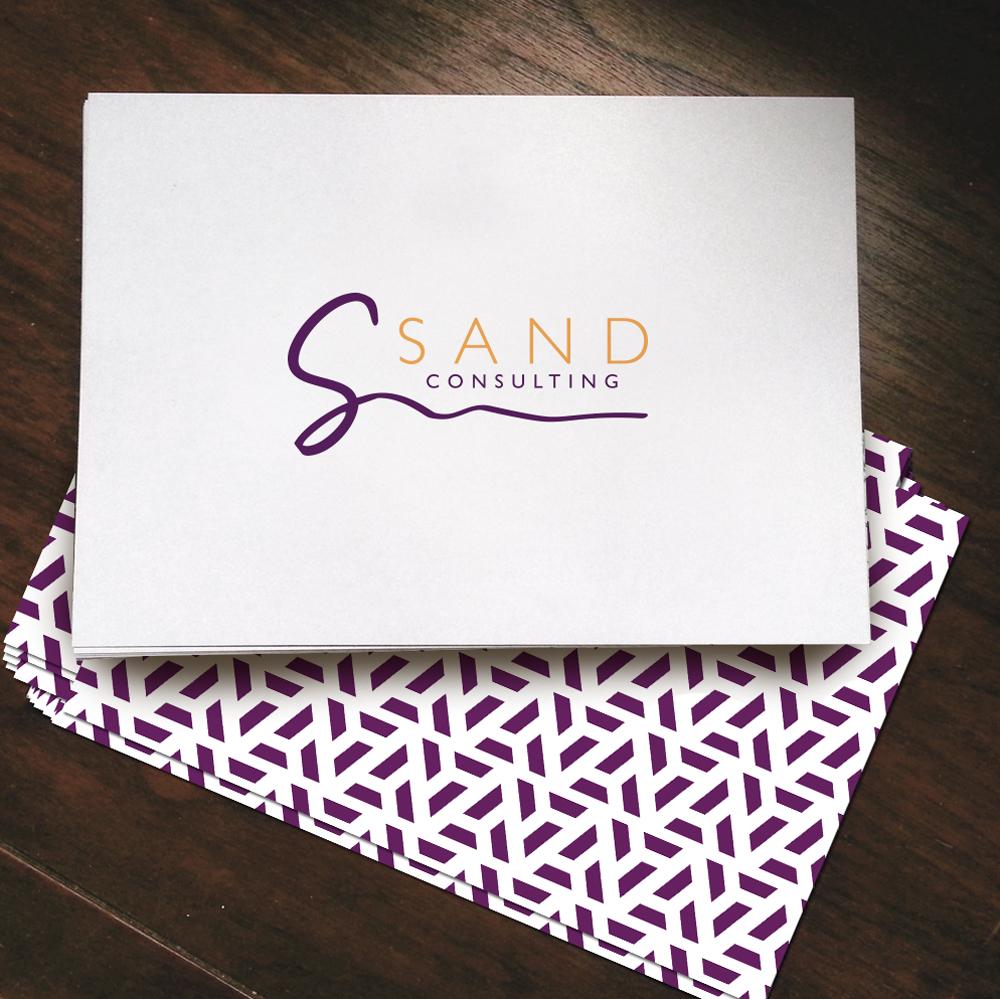 Sand Consulting
logo, website, video, brochure, video, business card, letterhead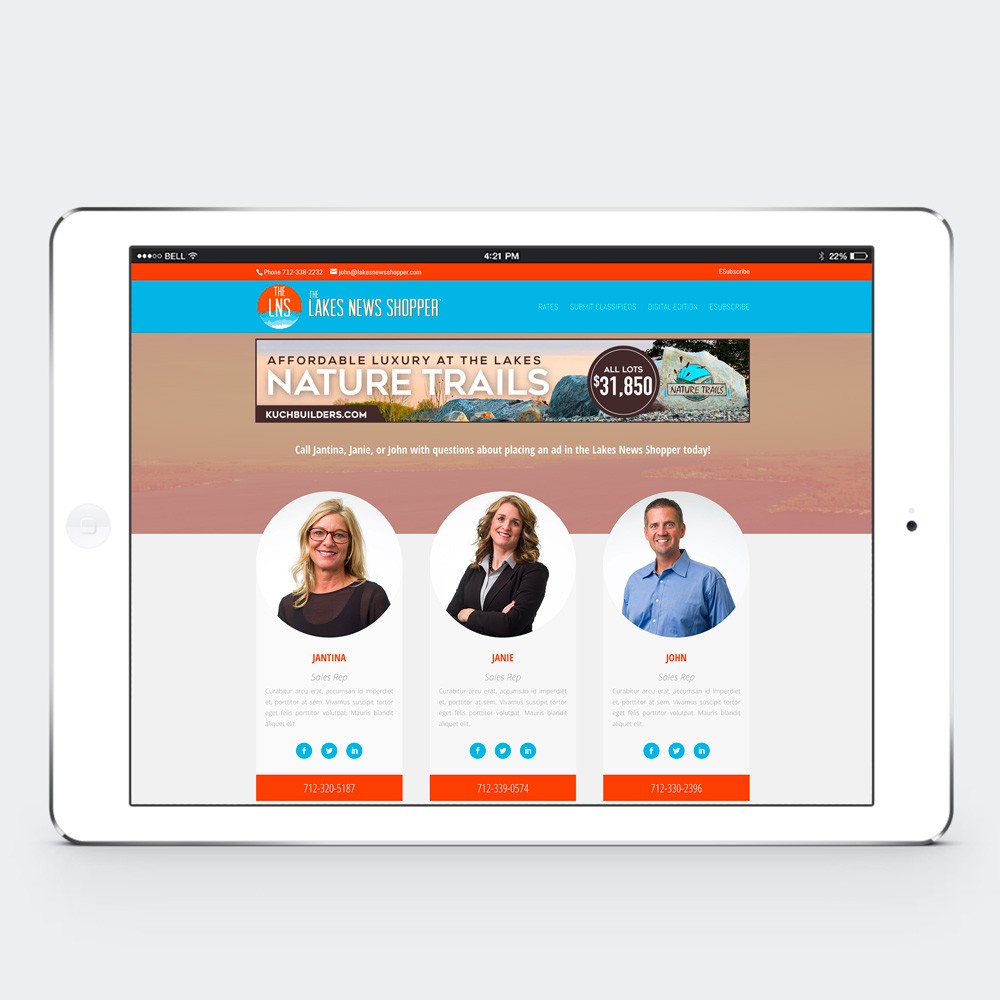 Lakes News Shopper
Everyone around here knows the Lakes News Shopper. But does everyone know the people behind the Lakes News Shopper? They came to us wanting to make it easier for businesses to get a hold of their sales staff. This included a refreshed easier to navigate website, LNS ads highlighting each of their sales staff, and some updated informational brochures.
logo, website, socials, brochure, video, business cards, Signage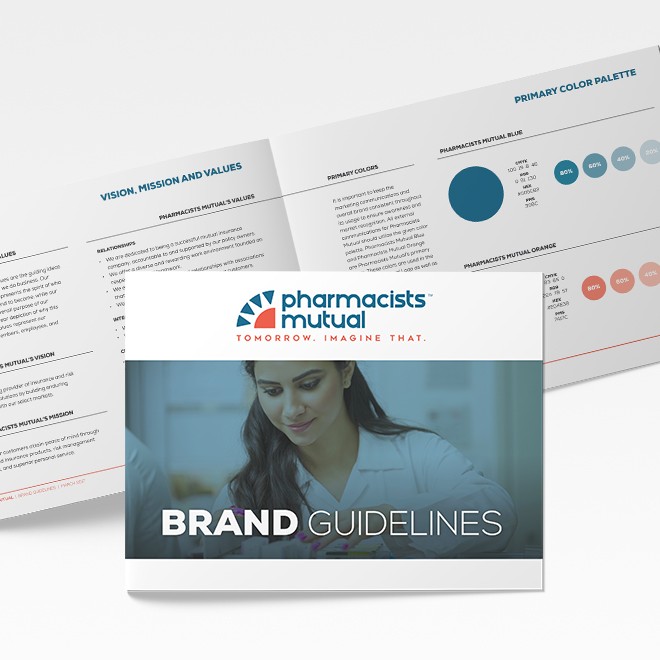 Pharmacists Mutual
A 100-year-old brand, Pharmacists Mutual has grown to become a nationally recognized leader in serving insurance and risk management needs within the healthcare industry. We sought to bring new light to an age-old brand that maintained a reflection of their years of dedication to their members.
logo, brand guide, socials, print ads, brochures, signage, trade show booth, business cards, letterhead