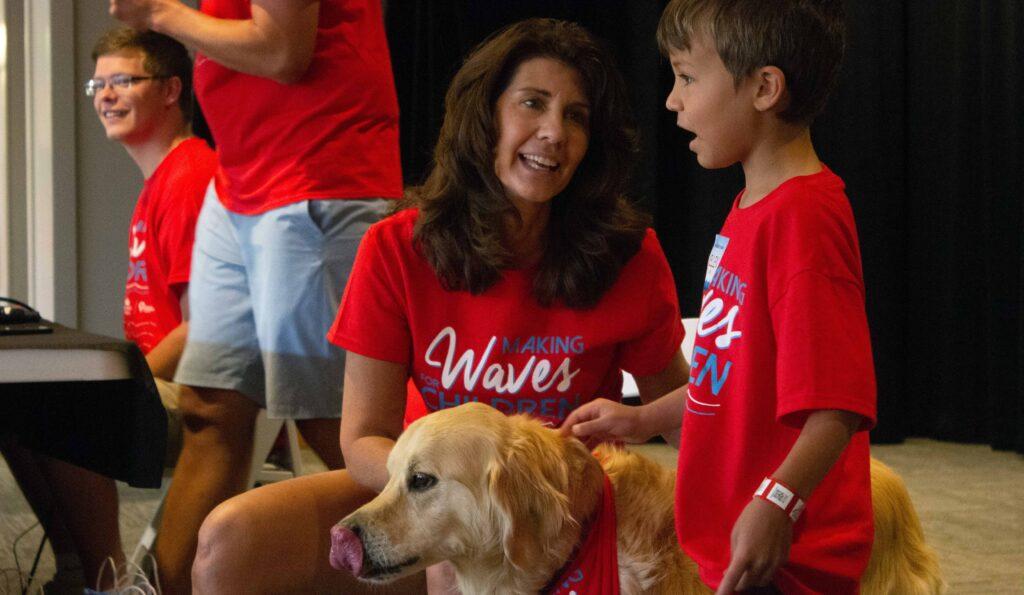 9 years ago, Jill Harms, the owner of Blink Marketing, started a program called Making Waves For Children. This is a 2 day event for children and their families from Sanford Children's hospital. Jill rallied her business friends in the community to join her and sitting on the board at Arnolds Park Amusement Park at the time, that was her beginning. "I knew that our Park could do something to give back and that this was an easy way for all of us in this community to give back," said Harms. Fighting cancer or battling an illness can be difficult at any age, but can be especially difficult for children and their families. Making Waves For Children focuses on "making a difference, one child at a time." Thanks to community sponsors, the program is 100% FREE for Sanford Children's Hospital families; their lodging, their food, and their entertainment.
The children and their families spend two days in Okoboji without having to worry about the stresses that come along with their illnesses. They get to enjoy time with their family and—most importantly—spend two days feeling like any other "normal" kid. (no logos, but list all of our sponsors)
include video.
"This is our favorite event of the year. It's rewarding and fulfilling for my team and myself. And it comes at the perfect time of the year, when my staff is burnt out and we need a boost. That boost is a reflection on how easy it is to make a difference in someone's life." And we decided to take team photos at the end of this 2 day event when we are completely exhausted, but, also renewed.